Kittens
From 11.1.2011 we have four cute kittens from litter "B":
- male - OCI b 24
- male - OCI b 24
- female - OCI b 24
- female - OCI o 24

Parents:
male: SC Anthus von Kronenfeld*SK
female: IC FIN*Topspot Inamorata Fiorella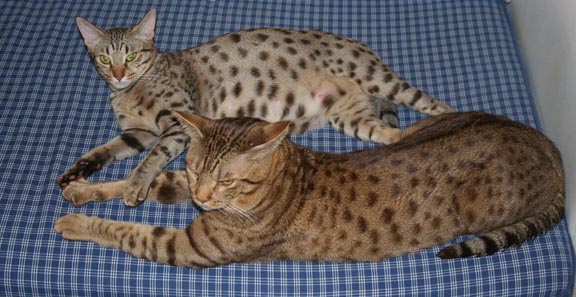 Our previous litters:

Litter "A"
Date of birth: 19. 4. 2006
Parents: EC Britney Born to Love, CZ
EC FIN *Galax Brijmohan

As recently, we are the only one Ocicat owners in Slovakia, we had to travel to Poland to visit tom cat. Britta's fiancé was finish tom-cat EC FIN*Galax Brijmohan, multiple winner of BIS and TOP CAT POLSKA.
EC FIN* Galax Brijmohan (OCI b 24)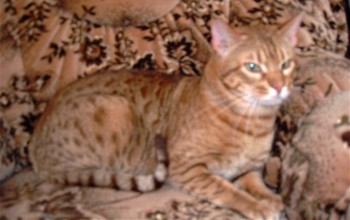 Kitten will leave our warm home in the age of 13 weeks. All will be accompanied by certificate of origin, vaccination certificate, FIV and FeLv test and they will have microchips.
When you will carry the away we have prepared contract, where we state some conditions necessary for future of our kittens.
We appreciate, if new owner of kittens will arrive personally to choose and see the kittens in their age of 2 months. As we feel strongly about our kittens, we reserve the possibility to choose their new owner and to interest of their future.
You could make reservation of kittens in advance.